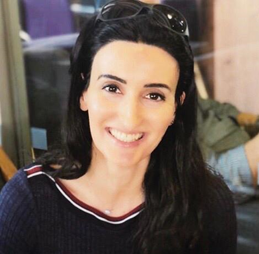 Melina Moleski
Dr Melina Moleskis is an economic advisor and visiting professor at NUP. She has worked with companies such as PwC, Ernst & Young and Brussels-based associations in the fields of economics and technology research.
Melina holds a Ph.D. in Managerial Decision Science/ Behavioral Economics (2018) and MSc in Research Methods for Management (2015) from IESE Business School, MBA from NYU Stern (2008) and BSc in Mathematics and Economics from LSE (2004). In recognition of her academic achievements, she received the IESE scholarship (2013-2017) and Fulbright scholarship (2006-2008). She has conducted academic research on the crowdfunding phenomenon, combining economic theory (rational decision-making, information asymmetry, risk, signals) and behavioral economics (heuristics, biases). Her research has been published in reputable academic journals (such as Voluntas: and Nonprofit and Voluntary Sector Quarterly).
Her current research interests lie in the areas of crowdfunding, behavioral economics and entrepreneurship.
E-mail:  [email protected]